I left Ireland for Spain in 1995 to learn the Spanish language and I haven´t been back to live there since! I´m originally from Navan, Co. Meath, but have made a home for myself here, on the Costa Del Sol, with my husband and son. Before becoming a wedding planner, I worked as a holiday representative in many parts of Spain and in 2001, when I settled in Nerja, I was working as an interpreter. When I got married in the Nerja church in 2005, it was from that experience, that I started planning weddings for other couples. Since then it has become a great success and I´m loving my job!
---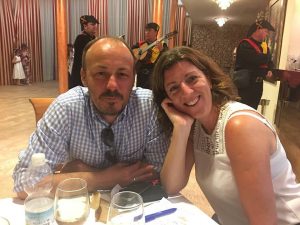 My husband Mat left England in 1996 to travel. He too worked as a holiday rep and was running a restaurant before coming on board to help me with the weddings. Mat will show you around the venues on your first visit and he also gives advice on where to stay, transfers from the airport, day before/ after parties and other important aspects that are not part of the main wedding day plans (see the extra services page for more info). He is also often on hand on the wedding day helping move guests from one venue to another.
---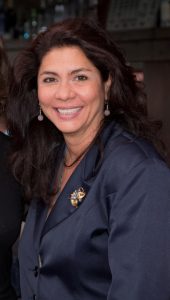 Patty is originally from Colombia and worked as a photographer on cruise ships for many years. She also used to work as a holiday rep which is how we met. Patty organises weddings on dates when I´m already booked or away and she is also with me during the wedding day to help move guests from one venue to another and be on hand to help. Patty is also in charge of all decoration and the florist orders. She will meet you on your second visit to go through your decoration ideas and then escort you to the local florist to go through your order with her.
---
I hope my website has provided you with lots of information and you enjoy looking at the pictures. For further information or if you´d be interested in meeting us on a visit to Nerja, to discuss your wedding day, budget, see venues and menus…….please contact me on:
Email: sonya@nerjaweddingsbysonya.com
Call Landline: (0034) 952 52 76 72
Call or text/ whatsApp Sonya´s mobile: (0034) 652 910 587 or Mat (0034) 625 044 218