Below is a shortened version of some of the lovely feedback we´ve received since the start in 2005. During the planning I will send you the full feedback with all suppliers booked for each wedding as they come in.

---
Ruth & Rob, 17th Sept 2019
Hi Sonya, im sorry im only getting around to writing this now…the time is flying!! i cant believe we are married a month now! its so strange saying to my clients "ya my husband rob said this…" im still trying to get used to it. haha. I just wanted to say a massive massive thank you. we had the most incredible wedding. i have such great memories of it and if i just had to describe it in 2 words INCREDIBLE and FUN!! I know it was ours….but it was the best wedding i have ever been to. even my family are saying that (which is probably awful since my sister got married last year) but it was really really amazing. I keep thinking back to when we first met you in Nerja. i was so set on getting married in Italy. After meeting you i knew as much as i loved italy…i wouldnt have a single thing to worry about on my wedding day if you were my wedding planner. and i was right. everything was so perfect and relaxed and there was no drama which was amazing.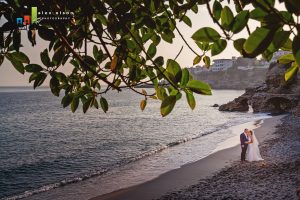 ---
Karen & Scott, 9th Sept 2019
All and all the day was just a dream, it was perfect from start to end. As far as I am aware there was no issues (due to Sonya's perfect planning) and if there was I know Sonya would have been straight on it, making sure the day stayed perfect. Everyone complemented Sonya, the place, the food, the music and all the people involved. All the guest could not get over it and me and Scott are the exact same. We wouldn't change a thing. It was an absolute pleasure to interact and work with all the guys involved over the past year and a half and to see it all come to gather was just unreal. Thank you all so very much for everything. Love Karen & Scott.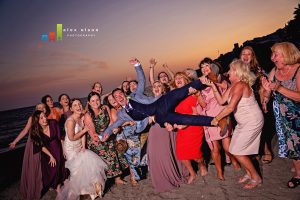 ---
Audrey & Kieran, 12th July 2019
Thank you Sonya, Mat and Patty for the most amazing day of our lives. Our friends and family are already planning their next trip to Nerja! We cannot thank you enough for all your hard work. Our guests never stopped saying how amazing Sonya was and how smoothly the day ran. Audrey & Kieran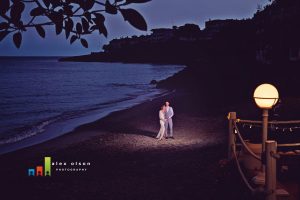 Jen & Bob, 17th May 2019
We arrived Thursday and had a few days to ourselves before we met with Sonya and Mat on the Monday. These days were fab as we got to wander around and fall in love with Nerja. We met Mat Monday morning and he took us around the venues, let us take our time, didn't push anything on us and gave us honest and impartial advice.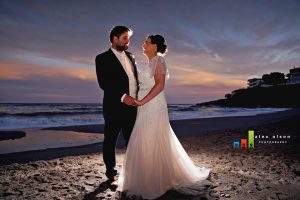 ---
Priscilla & Colin, 14th June 2019
So now, a month later and its all over. What can we say? Sonya is the best wedding planner you will meet. She left us alone on the day but was working her magic behind the scenes all day long. In the run up to the wedding you will receive A LOT of emails. Stick with it because those emails will allay any stress or issues on the wedding day.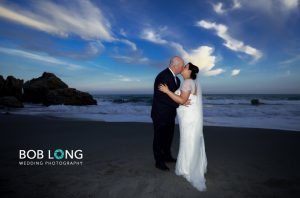 ---
Maria & Pat, 10th May 2019
We decided to ask Sonya for help with planning our wedding because although we do live in Nerja we do not speak Spanish very well and we do work full time which leaves little time for wedding arrangements.

We had truly wonderful time with our friends and family who travelled from all around to join us.

All this thanks to Sonya who was on her feet the WHOLE DAY making sure everything is on time and perfect. She was truly amazing and even earned a nickname from one of the guests 'Miss Bossy' but it was in the most positive way possible as many of our guests noticed what an amazing job Sonya is doing being so attentive and involved in the success of the whole day. We couldn't ask for more! Many, many thanks!!!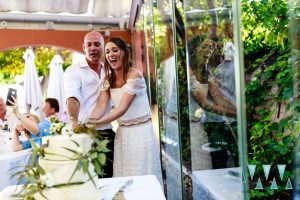 ---
Roisin & Brian, 13th April 2019
The day was just fun and relaxed from beginning to end and this as all done to Sonya. I cannot recommend a wedding in Nerja organised by Sonya enough. I have had already four friends contact her to try and book her for their weddings. I have people in my hometown in Donegal come up to me and say how amazing the day looked purely from photos and the video snippet that Victor then put up kept the talk going for ages. All our guests have said that it was the best wedding they ever were at (and you can tell that they are not just saying that either!). If you have any reservations about getting married abroad, then booking Sonya is the best thing you can do, so DO IT!!! 🙂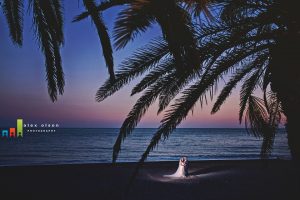 ---
Jean & Eddie, 26th October 2018
"From going to Nerja every year I had heard of Sonya and her wedding planning services and she had a fantastic reputation. She was hailed as the best in the business and I wanted only the best. Right from the outset, Sonya gave me the wedding of my dreams. From the initial moment I met her I knew that our wedding was in the best of hands. She was so warm and welcoming I felt like I had known her a lot longer than the 2 minutes I had just met her. But I also knew that she super organised and would have no trouble giving us a polite kick up the bum if needed. 😂 The suppliers were lovely to deal with and you can tell they have a great relationship with Sonya as they really want your day to be the best day of your life".

---
Sinead and Barry, 23rd August 2018
"The FIRST VISIT to Nerja to meet Sonya and Mat was so great – I wasn't expecting to receive so much information. We were instantly blown away with her and only after a day in Nerja there was no question on our minds that this was where we were getting married.
**TIPS: My number one tip to all future couples is to LISTEN to your planners!!! Theyre the experts and have your best interests at heart. No-one knows it better than they do. Also be organised for your meetings, you will get more out of them. Don't be hungover! The whole experience for us was just so effortless, stress free, hassle free probably the easiest thing we have ever done. I would do it all again in the morning if I could.

Future advice: If you are reading this feedback then you must be considering getting married in Nerja with Sonya and Matt. JUST DO IT, GO FOR IT!!!! It will be the best thing you have ever done. ENJOY the week and most importantly the day. Make the most of it and don't stress. It will be fabulous and trust your suppliers. They won't let you down. Best of luck all future couples, Sinead and Barry x"
---
Laura & Andrew, 26th May 2017

"I'll start by saying our wedding was MORE than we ever dreamed of! Organising is my middle name but u made everything so easy and stress free. U thought of everything and I didn't need to worry about anything."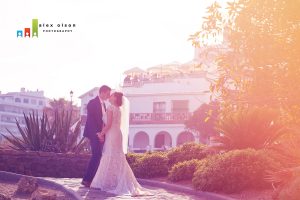 ---
Olivia & Cathal, 3rd June 2017

"There are no words to sum up how grateful myself & Cathal are for all the hard work you and your team have done for us to ensure everything went smoothly. Sonya you are truly amazing and I will tell everyone how great you are at your job!"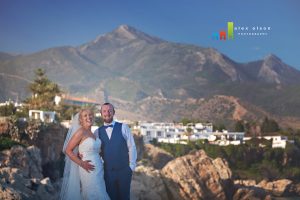 ---
Caroline & Donal, 4th July 2017

"We didn't want the day to end, it was so enjoyable and easy going. Sonya is outstanding with all she does and her team are so experienced in all they do. Altogether, it was a fabulous, magical day and we do it again in a heartbeat."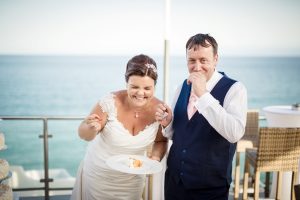 ---
Steven & Vanessa 10/9/16

"The build up to our wedding was arguably as good as the wedding itself!! The excitement is unreal – you're on holiday with the best people in your life counting down the hours until the best day of your life – it really doesn't get much better than that.   You're all beyond lucky to have it all to look forward to. Enjoy. Every. Single. Minute. Sonya, thank you for everything".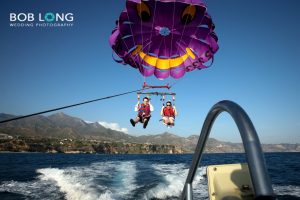 ---
Fiona and Jason 2/7/16

"It is never too early to start planning and the least you have to do nearer the time the better. Sonya is always there to respond to any queries and is always up to date on the time plan for your big day".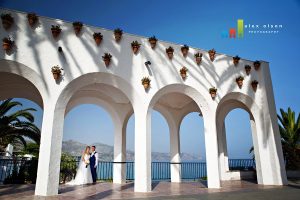 ---
Lisa and Spencer 17/9/16

"From the moment we contacted Sonya, I had no doubt that we had made the right decision. I used to be a wedding planner and Spencer and I have both worked in hospitality for years so our expectations are always high, they were met and exceeded with Sonya and her team….. They truly care about your wedding experience".
---
Faye & Rob 1/10/16   

"Just a little note to say thank you so much for making our day so perfect. Thank you to all your wonderful team, we couldn´t have wished for a more wonderful day".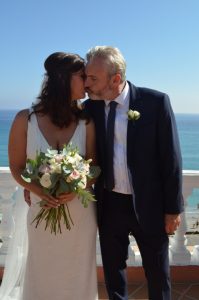 ---
Alan & Lisa 2/10/16 

"Words cannot express how thankful we are to you all for making our wedding day so special. Sonya you are an amazing person + we will never forget you. We will always hold Nerja very close to our hearts".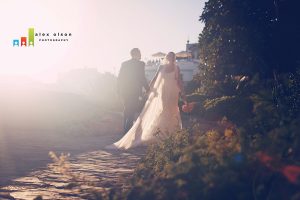 ---
Sarah & Niall 30th September 2016
"We had provisionally booked a date for May 2016 but we had to change the date to September 2016 due to the unplanned arrival of our little boy. Sonya was excellent, supportive and kind in changing the date. I was so worried that everything had been scuppered. Even my GP was trying to give me 'wedding advice!". Sonya went out of her way and messaged all the suppliers/ venue etc and got them to confirm the new date. She was terrific and flexible.
The week of the wedding we arrived on the Tuesday (the wedding was due to take place on the Friday). We both felt this was perfect timing as I think I would have been stressing out if I arrived any earlier plus it gave us a chance to meet people before the event".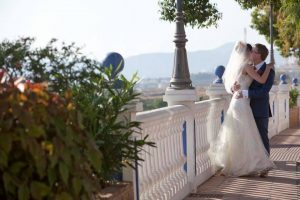 ---
Mairead and Michael Noble 23rd September 2016
"The week of the wedding came around in a blink of an eye, to be honest the week leading up the wedding was just as enjoyable as the day itself, we were basically on holiday with all our nearest and dearest and then in the middle there was a big shindig!!
The day itself was the quickest most enjoyable day of our lives – Michael as the groom had an extremely relaxed day, he went to the pool with his groomsmen and best man until about 2pm! As the service isn't until 4pm the day is so much more relaxed for even the bride. Myself and the bridesmaids had breakfast and then headed to the hair salon, where we sipped champagne on the terrace.
Time really flies, can't believe it's been over two years from our wedding day. We think about it all the time and how you made it such a special day for us and our guests.. It is so hard to put into words how special a day it was and we have you and your amazing team to thank for that. We have raved about our wedding these past two years. so much so we have heard that our friends have booked to get married in Nerja next September with the best organiser in town.
Thanks again for providing the most amazing setting and atmosphere for us to create memories that will last a lifetime".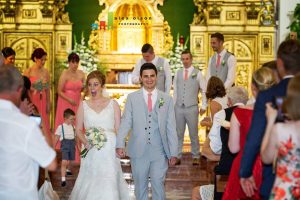 ---
"Sonya has given us the greatest memories of our life and for that we will always be incredibly grateful. If you are thinking about getting married in Spain there is no other option. Put things in place with Sonya as soon as possible and look forward to something very very special indeed." Colin and Danielle 1/6/14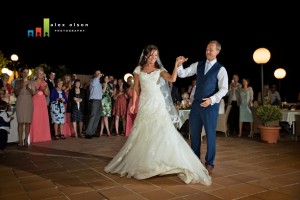 ---
"We had the most amazing wedding day in Nerja, for a couple that weren't that into the whole "wedding thing" we loved every minute of it and both agree that we would love to do it all again, I wouldn't change a thing about our day, it was laid back and more magical than we ever expected". Irene and Derek 28/6/14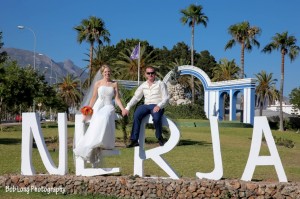 ---
"I honestly can't put in words how thankful I am to Sonya, Matt and Patty for all their assistance over the last 2 years. They all have the patience of saints and are truly the best in the business. None of it would have been possible without their help and organisation. We really did have the wedding of our dreams." Caroline and Brian 19/9/14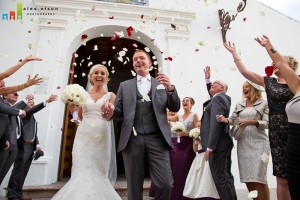 ---
"Tips

Place all of your trust in Sonya and her team. She definitely knows what she is doing!

Go for a massage prior to your wedding day. So relaxing!

Go for a parasail in your wedding clothes! We absolutely loved it and these are some of our favourite photos!

Plan drinks for the next day. We booked Rey Alfonso on Mats suggestion and it was a lovely chilled out experience.

Enjoy! Sonya, Mat and Patti know exactly what they are doing. They have answered your questions before you have even thought of them.

If you are unsure about getting the DVD, just go for it. We weren't sure and I am so glad we did. You may not watch it all the time but it is lovely to have". 

Louise and Dennis 28/8/14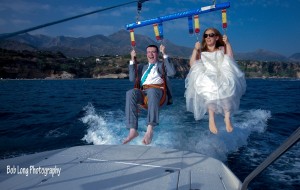 ---
Davina and Mark 31/8/14
"First stop was finding what we soon discovered to be the most amazing wedding planner in the world! Sonya from start to finish was everything we needed and more! She made us feel very comfortable and at ease right from the get go! I can't put into words how grateful we are for her and all she done to make sure we had the most perfect day possible and that it was! I most certainly can say that this would not have been possible without her continuous guidance and advice, she is truly talented in what she does, thank you just doesn't seem enough for all she did."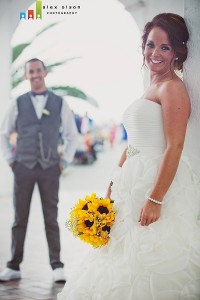 ---
Irene and Derek 28/6/14
"We had the most amazing wedding day in Nerja, for a couple that weren't that into the whole "wedding thing" we loved every minute of it and both agree that we would love to do it all again, I wouldn't change a thing about our day, it was laid back and more magical than we ever expected.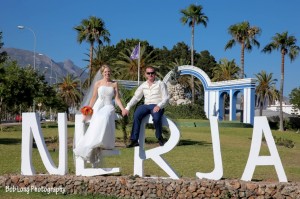 ---
Celine and Kevin9/9/05 (Sonya´s first wedding)


"We had a fabulous day on Sept 9th 2005 all thanks to Sonya. Sonya was a calming influence and her local knowledge was a God send…..Inma – the local florist came up trumps….Paco and Victor the photographer and video guy were great."

---

Audrey and Mark15/6/06

"It was very important for us to have control of our day of how we wanted it to be without it being taken over (like a large 'wedding planning' service would do) but knowing that you have the backup is incredible. The amount of stress relief knowing there is someone there to chase things for you, having translation skills and the relationship with the vendors is so important. There is no way that our wedding day would have been exactly the way we wanted without having Sonya there to help organise it"

---

Shannon & Denis 8/6/07

"…A local florist recommended by Sonya provided the flowers. When the bouquets arrived on the morning of the wedding they were fantastic, the girl had arranged the flowers beautifully and made the flower girls bouquet in a smaller version to the brides and bridesmaids.." 

---

Bernie and Paul 18/6/07

"After the meal we had a flamenco show…The dancers were excellent; they left the men in a trance!….Sonya provided us with all the information and didn't push us into having anything we weren't interested in……..she was always on top of things. I know she had several other weddings in the summer of '07 however she has a way of remembering the details of each couple's plans and is fully focused and efficient in getting stuff done. I often got several emails a day from Sonya with information I had requested or asking me to make decisions on things I hadn't even thought of" 

---

"Our band were out of this world, they played Irish, rock music, anything you want, they were really sound and let guests get up and participate with them, they really got the crowd going from start to finish, unbelievably talented!!" Martina and Eoin 30/10/07

---

"…..Although the hotel offered a cake as part of their menu, we wanted our own, traditional English Victoria Sponge, so we had one made by Margaret (based in Nerja). It was lovely – and she tailored it to our colour theme and even put some ducks on top of it (I asked her to!). Sonya also oversaw everything on the day and liaised with the bridesmaids, best men and ushers as well as the venues, letting them know we were on our way, making sure everything was set up the way we wanted it etc…" Paul and Jo 30/5/08

---

"Let me start by saying that words cannot express how instrumental Sonya Casey was in making our day a success. Irrespective of how organised you may or may not be, Sonya is truly fantastic from both a personal and professional perspective and as other brides have commented, 'worth her weight in gold'. We first met Sonya about 1 year before our wedding. When we met Sonya, we knew that she would be the perfect wedding planner for us; friendly, helpful, un-intrusive efficient and honest, v competent and upfront about what was/was not achievable. ……..Sonya gave us lots of ideas to work with and what's nice is that she favoured local suppliers in and around Nerja, which meant a lot to us" Jackie and Dave 6/6/08

---

"It wasn't only the best week of our lives, it was the best week of a lot of the guests lives too. It's over 3 weeks now since we got married and it is still the talk of Cork City.…….One of the highlights of the wedding was the band, it was their first wedding……Everyone was raving about them. No cheesy music, all rock and pop classics and present day classics too. My final word would be to put 100% trust in Sonya and to go on any of her recommendations as I did. Best of luck with your day and enjoy every second of it. .Lucky duckers.. I'd love to do it all over again!" Carmel and John 27/6/08

---

"When you are planning a wedding, especially in another country, you have lots of little questions or worries that pop into your head and Sonya never made you feel that you were silly or annoying to ask her about them! If I could give one tip then it would be to not waste your money on things like brides favours, elaborate wedding booklets, fancy wedding cars etc and instead put the money towards increasing your generosity to your guests, like providing a free bar for longer for example. The entire week we had with our friends and family in Nerja was absolutely fantastic." Ann and Adam 7/7/08

---

"…..Paco the photographer did a great job with the photos, he didn't have any English but you knew exactly what he was looking for. He was so thorough and took hundreds of pictures……The hair and make up was fantastic….We had our cake made by a local lady called Margaret in Nerja. I gave her a picture of one we had liked and she made it to perfection…The choir sounded beautiful on the day….So many people commented on how lovely they sounded….Sonya was a fantastic wedding planner everything we hoped for she got for us and we would certainly recommend her to anyone looking to get married in Nerja. She really is your eyes, ears and legs!" Linda and Barry 11/7/08

---

"Our only complaint was that it went too quickly!…….To be honest, we can't do our wedding weekend justice in words, it was quite simply, better than we could ever have hoped or dreamed of and our advice if you are in anyway thinking of getting married in Nerja, is DO IT! It was the best decision we ever made and our friends and family are still talking about it." Carolyn and Johnny 19/7/08

---

"…the food was absolutely amazing and they were very flexible in respect to the menu. Any changes we asked for were done without any hassle at all. They also made plenty of food on the day and went around asking everyone did they want seconds.This was definitely the wedding of our dreams and we wouldn't change any of it. I know it's hard to find a good wedding planner but we struck gold." Siobhain and Fintan 21/07/08

---

"I miss Nerja…got to really love that place…..Everyone raving about the wedding and the photos from Paco….. I cannot explain to you just how well pleased I was with how everything turned out…the venue, cake, flowers, photos, food, accommodation, cars all went so well!! Tereen(mother of bride) Donna and Graeme 29/8/08

---

"For our 70 guests the day started at 3pm with a cava, drinks and canapés reception on the terrace….The main event was at 5pm – the guests arrived by Coach and I arrived in my open top Mercedes!! The church was beautifully decorated – I was very pleased with all the flowers………. Now, we couldn't finish up without saying a huge big thanks to Sonya….. Sonya went over and beyond the call of duty" Colette and Keith 12/9/08

---

"We really liked Andalucia – its got the mountains, the sea, beautiful white washed villages and churches. They have a a very relaxed way of life and we thought it would be the perfect setting for our wedding. We contacted Sonya and immediately knew she was the person for us…..She was so professional and accommodating, yet so laid back and we always felt at ease., even though we had some last minute guest changes, there was never a problem. She had a solution for every problem and even sewed one of our guests dress straps that broke on the day!" Kathy and Pa 3/4/9

---

"We chose Maro as it's a small church… The ceremony was spectacular and the smallness of the church made it very personal. It was just magical and everyone was in tears…The classical music was adorable in the church and made the atmosphere so incredibly romantic…For the canapé reception we chose a jazz performer… my guests and were all blown away, she was great.… the DJ was great to, he was there in plenty of time to get organised.…Sonya should definitely charge more. She is worth the whole fee for the day alone let alone all the help with planning what goes in before…..In fact Sonya hopefully will be helping us out with our baby's christening next Spring!" Gemma and John 2/5/9

---

"….All we can say is if you have any hesitation or worries about a Nerja wedding or planning a wedding – DON'T! Sonya is an absolute gem. She had our file with every single email and record for our wedding. Anything we mentioned she knew exactly what we were speaking about and was completely clued in to our individual wedding. She spent a whole afternoon with us visiting suppliers and we could see they all had great time and respect for Sonya. Anything she recommended or suggestions she made were always spot on….We feel Sonya gives more time to her clients than any other wedding planner we have seen through the years as many of our friends have had foreign weddings. She takes extra care and goes that extra mile to help you and your guests that you just don't get anywhere else" Garreth and Jenifer 22/05/09

---

"Our Wedding was perfect…very small intimate wedding with 18 attending which was people very close to our heart. The service was conducted by Bryan and he was a great help, made us feel at ease.It was a humanist wedding blessing. Sonya was a real gem, also her husband Mat sorted out our transport to and from Malaga"Ann and Billy 20/5/10

---

"On our second visit to Nerja, we got a lot done. We picked a local florist…I was so happy with our bouquets, they were just stunning….We booked Paco a local photographer and he was such a gentleman, very easy to deal with despite the fact that he doesn't speak English! On this visit, we also met with Margaret for our wedding cake. We were delighted with all Sonya´s the recommendations. Hair was booked in a fantastic local salon & make up was booked too with a free lance makeupartist who came to the hair salon on the day…..Hair & Makeup held great despite the heat throughout the day. Sonya's husband Matt was a great help to Adrian with arranging taxi's for all our guests as they arrived at the airport. He also helped us arrange a BBQ forAs far our wedding goes, it was everything we hoped for and more" Adrian and Norma 19/9/10

---

"…The aisle seems like it's really long, but it only takes a few seconds to get up it so treasure them….The music and singer in the church were great (we had a harpist, violinist and soprano)…..we had a group photo on the steps of the church and then Sonya moved us all around to the Balcon for ice cream and more photos…..The food at the venue was excellent….The wine and beer was free-flowing throughout the meal and they really did keep topping up the glasses constantly….The disco was excellent, my feet and legs felt like I'd done a marathon the next day but I just couldn't stop dancing….Nothing was a problem for Sonya and it always felt as if ours was the one and only wedding she was planning – she even remembered silly things we'd asked about months ago and forgotten about!" Emma and David 21/5/10

---

"…I cannot thank Sonya enough for making our wedding such an amazing day, everyone is still talking about it, no one expected it to be so good. We would never have been able to do half of it without Sonya and will never be able to thank her enough. Before we went to Nerja, people had told us about Sonya and I cannot tell you how right they were. Thanks again Sonya, see you in October for the anniversary" Aileen and Jonathan 15/10/11

---

"….Well just before the big day we had a meet and greet night which Sonya's husband Matt organised for us and it was a great success..onto the day…Paula headed off to the hair dressers with a small army of women to get her hair and makeup done, I like most Grooms did nothing and went to the church…….This is when the magic began people in the street were coming up to me wishing me well and shaking my hand, you can't realise how good this is, until it happen to you and you just feel great. I went into the church and was greeted by Sonya which put me at ease + there was water and fans there for our guests…. We cannot put our finger on any one part of the day, to say that part was great as it was all magnificent all our friends and family are still talking about it". Paul and Paula 1/7/11

---

"……Myself, my husband Kevin & our daughter Emily have all just arrived home to Ireland after ten days of what I can say were the most amazing days of our lives. All I can say is that it was Heaven…. So my Dad was on holiday there and started asking around about wedding planners. Every person he had asked recommended Sonya! Oh and my god do we know why!" Dierdre and Kevin 6/5/11
---
Email: sonya@nerjaweddingsbysonya.com
Facebook: https://www.facebook.com/nerjaweddingsbysonya/
Tel: (0034) 95 252 76 72 or Mobile: (0034) 652 910 587
COPYRIGHT © NERJA WEDDINGS BY SONYA 2022. ALL RIGHTS RESERVED
WEB DESIGN BY WEBPAGESPAIN.COM