Below is a small sample of some of the wonderful feedback we´ve received regarding suppliers services this year. During the planning I will send you the full feedback from each couple as I receive them. They are also full of information, hints and tips direct from previous brides and grooms.
Hair and Makeup
Karen & Scott, 9th Sept 2019
Rachel and Katie were perfect they listened and provided exactly what I was looking for. They were also so friendly and really put me at ease and made the whole experience even more enjoyable.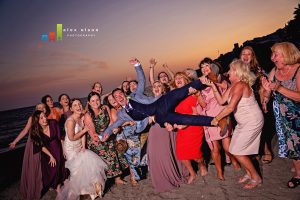 Priscilla & Colin 14th June 2019
I chose Katie as my makeup artist and Walli as my hair stylist and met them the following day. I have to admit to being an emotional wreck with Katie as it was all becoming very real and when the tears started they would not stop! How the poor girl did a makeup trial on me I'll never know! She was so sweet and a real gem on the wedding day. Walli is a delight. You could not be nervous around her as she'd make anyone laugh.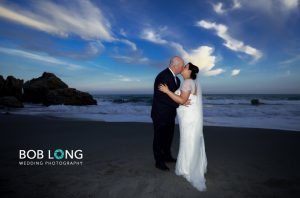 Jen & Bob, 17th May 2019
I ran off for the morning for hair and make-up trials. I firstly met with the team in Wallirons and Carlos was the one tasked with helping me figure out what on earth I wanted to do with my hair! Carlos was amazing, so calming and patient and constantly checking if I was happy. We agreed on what was going to work and talked me through what would happen on the day and I was happy out.

Helena met us there to do the bridal party makeup and it was just gorgeous. My bridesmaids looked amazing and the mammies were stunning!!! (Also by 4am our make-up & hair were still holding strong! Lol)

For our band we had The Box Drum Band and the lads had everyone up on their feet dancing and were an absolute pleasure to deal with. Great range of songs and had our flower girls dancing their little feet off all night.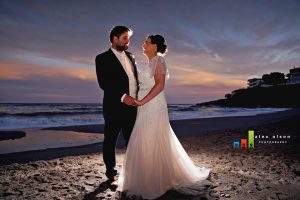 ---
Music
Ruth & Rob 17th Sept 2019
Ian preston was amazing. i would definitely be recommendning him for every wedding.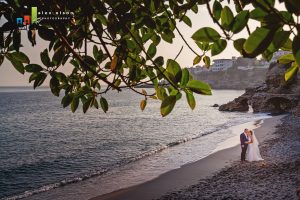 Jen & Bob, 17th May 2019
We had Lucy Faye sing at our ceremony and she was phenomenal! The minute I heard her start singing, I was a bubbling wreck and immediately had Patty and Sonya on hand with tissues and calming words before I walked down the aisle. Even thinking about that moment now I get goose bumps. I think Lucy even made my dad shed a tear! Everyone commented on her voice and how fab she was. My only regret was not getting to thank her in person.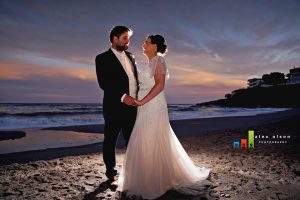 Maria & Pat, 10th May 2019
During the ceremony and reception, we were accompanied by music of Pablo the flamenco guitarist who did a fantastic job and was complemented by many of our guests. I think he even squeezed few tears out of some people.

After the dinner we had flamenco show which was truly fantastic. Dancers were very professional and whole thing added a lot of Spanish atmosphere to the whole evening. We did want our guests to experience some of the culture as 90% of them were from different parts of the world. We were not disappointed!

For the entertainment we have chosen Midnight Mechanics the band which was really fun an d talented and played music which everyone enjoyed. There was not a moment when the dancefloor was empty. My Mum was even given a chance to play the drums. My cousin wanted to try her singing skills and they allowed her to use the microphone. Really wonderful. Music at night was provided by DJ Miguel who to our surprise admitted enjoying similar type of music that we like (which is metal, rock and punk) and promised to balance it all through the night. It worked out very well with all guests enjoying themselves and jumping on the dancefloor.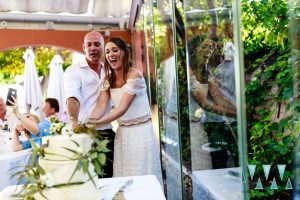 Roisin & Brian, 13th April 2019
Then I heard our entrance song start and it was just gorgeous – Lucy's voice is phenomenal and even still, our guests rave about her singing. Her voice is so clear and it was just perfect for our ceremony.

This led really nicely into the Flamenco Dancers that Sonya had organised. We would definitely recommend getting these – they are amazing. We were genuinely in awe of their footwork and the show, and for the last song, the dancers got Brian and I up along with guests to dance so by the end of the show, people were starting to get their dancing shoes on.

DJ Miles was brilliant! He knew the songs to get everyone up and dancing. The dancefloor was packed all the time and he even played "The Hills of Donegal" and "Maniac 2000". To end, he played "Riverdance" which was great last song (especially because everyone thinks they can Irish dance with drink in them!!!) It was so much fun.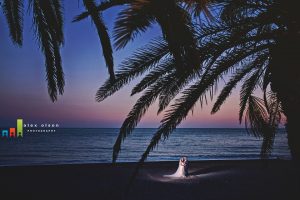 ---
Photos & Video
Karen & Scott, 9th Sept 2019
A little closer to the wedding date we decided to get a videographer (best decision!!). I had initially been a bit hesitant about getting one but I am so glad we did. Alvaro was so lovely and I can honestly say I barely noticed him recording on the day. We just received the teaser and it is amazing the quality is just perfect and it has already showed me one or two things I had missed on the day as there is so much going on. I have watched it so many times, it is an amazing keep sake.  I highly recommend it.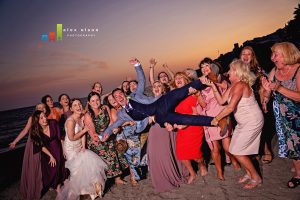 Jen & Bob, 17th May 2019
We met with Alex for photos and he was lovely again he had the relaxed and laid back feel we wanted. He took our concerns about our 3yr old into consideration and totally put us at ease that he could handle our diva! ;).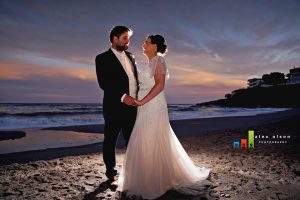 Priscilla & Colin, 14th June 2019
We chose Bob Long as our photographer and he went through all sorts of options in terms of packages but did not press us in any way to make a decision there. He came across as lovely, friendly and very professional. He also put my mind at ease as he went through how the sequence of the wedding day would be and the times that he would be with the bridal party beforehand, taking us away together during the day for our own pictures, candid shots etc.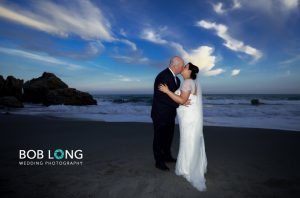 Maria & Pat, 10th May 2019
While we were getting ready Gary Tapp, the photographer started circling around taking shots of all the preparations. We have asked Gary to shoot natural photos during the day- we did not want posed or arranged photos, only natural situations. Gary must have felt a bit disappointed by that, but we loved the final result. All photos are truly reflecting how we and our guests have spent the day and the real atmosphere of the day. Gary did a great job.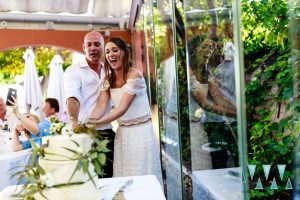 Audrey & Kieran, 12th July 2019
We met Alex and Chloe who we both immediately warmed to, both so professional and patient in answering our questions and taking notes on what we like/dislike. We met Alex and Chloe who we both immediately warmed to, both so professional and patient in answering our questions and taking notes on what we like/dislike. Chloe was always there is the background filming but never intruding at all.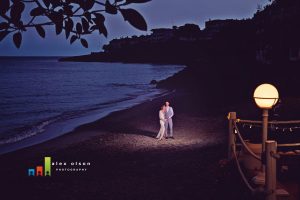 Michelle & Fergus, 25th April 2019
If we were to do it all over again there would be no question of having Shona as our photographer. Shona captured every moment big and small. Those moments that pass in the blink of an eye, the ones you just about remember, those natural moments between people, Shona captured them beautifully and those are some of our most favourite. We are just blown away by our pictures.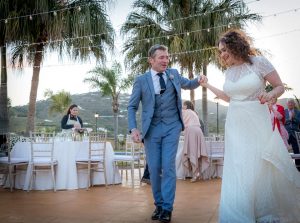 ---
Celebrants
Karen & Scott, 9th Sept 2019
The celebrant we had the pleasure to work with was Roger he made such a beautiful and personalised ceremony for us. It was just perfect. Everyone was so complementary afterwards. It all flowed so perfectly.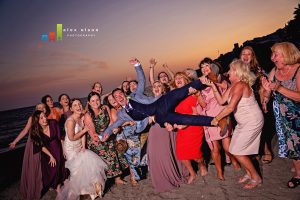 Priscilla & Colin, 14th June 2019
We chose NIKKI As Colin & I did not want a religious wedding we looked at the options for celebrants. Immediately I was drawn to the idea of having a lady perform our ceremony and I have to say this was one of the most special parts of our day for me because of Nikki. She is the sweetest, warmest lady you could meet and you can tell she absolutely loves her job. When we met in March she asked us to tell our story of how we got together and subsequently sent us a questionnaire to complete. The answers from this formed the basis of the ceremony. She personalised our ceremony to our story, our words, our readings and was so professional throughout.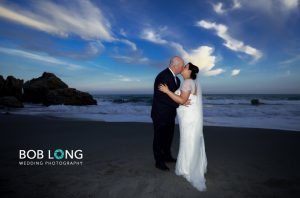 Jen & Bob, 17th May 2019
We met Fr Nigel to discuss the ceremony we wanted and he was such a gent and we had a great meeting with him. He really took the time to get to know us as a couple and we had so many laughs with him, we knew he'd perfectly fit with us on the day.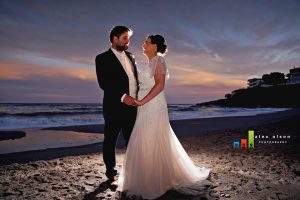 Maria & Pat, 10th May 2019
Our celebrant Roger Mead was a fantastic support through the whole process, as we have met him a few times before the ceremony. He was extremely attentive and supportive all that time and we felt that he took a lot of the stress away with his calm and lovely personality.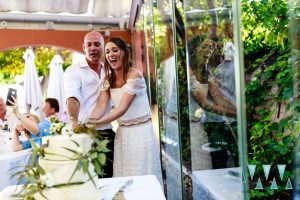 Roisin & Brian, 13th April 2019
Tony was so calm that he made us both feel at ease. He talked us through the whole thing most discreetly, reminding us where to stand and what to say all off mic, and kept the ceremony both light-hearted and meaningful for our guests to enjoy. His lovely wife Amanda was there on the day too. They both are just the most lovely couple and we were so glad to have them as part of our day.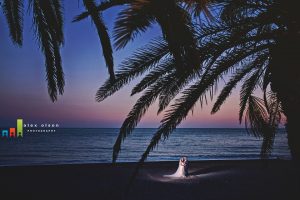 ---
Wedding Cake
Maria & Pat, 10th May 2019
Our wedding cake was made by Margaret Wilde and it was truly delicious! It was also perfect for our theme, without unnecessary decorations, just lovely flowers supplied by the florist. It was truly perfect.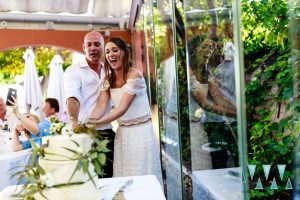 ---
Flowers and Decoration
Audrey & Kieran, 12th July 2019
Inma the florist was excellent for the flowers and centrepiece.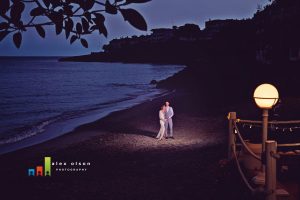 Maria & Pat, 10th May 2019
Flowers and the 'altar' were prepared by Floristria Mari and they did a great job, everything was just as we imagined it or even better. Inma managed to reflect our idea and style in flower arrangements perfectly.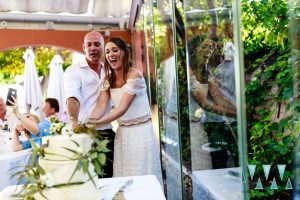 ---
Email: sonya@nerjaweddingsbysonya.com
Facebook: https://www.facebook.com/nerjaweddingsbysonya/
Tel: (0034) 95 252 76 72 or Mobile: (0034) 652 910 587
COPYRIGHT © NERJA WEDDINGS BY SONYA 2022. ALL RIGHTS RESERVED
WEB DESIGN BY WEBPAGESPAIN.COM